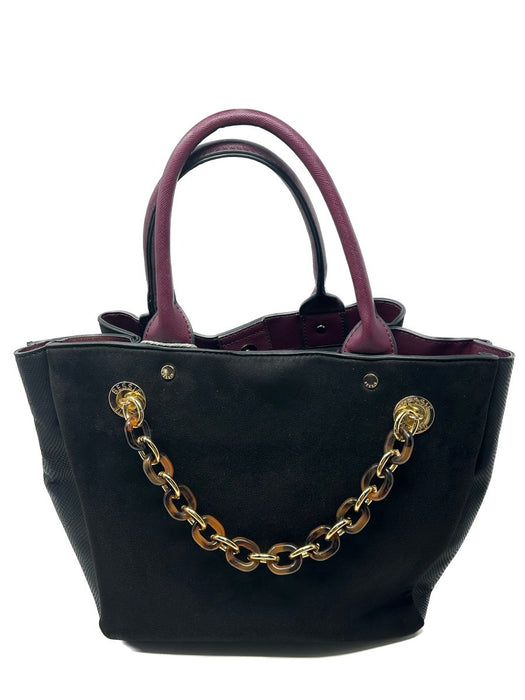 Bessie Black Suede & Burgundy Lined Tote Handbag
Dual textured textured tote hand bag. Designer inspired bag with faux suede outer and faux leather style inner. Burgundy coloured lining gives this bag a designer quality. Tortoise shell handle & elongated cross body or shoulder strap included.
Elegant casual bag can be used to style any dressy outfit perfectly


-Synthetic leather and synthetic suede
- Lined interior
- 1 zip pocket
- 1 interior zip compartment
Very spacious all round winner for us!
Need it Tommorrow? - Order within