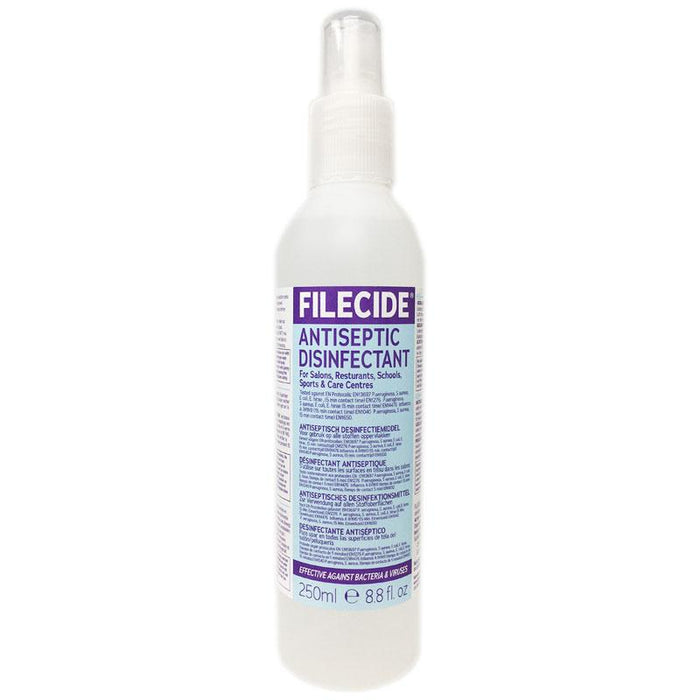 Filicide Antiseptic Disinfectant 250ml
Filecide is a broad spectrum disinfectant in a handy pump-spray bottle that's safe to use on leather chairs, towels, make-up brushes, nail files, stainless steel, ceramics, wood and glass. It's suitable for salons, barber shops, restaurants, schools, sports and care centres.
Its active ingredient is didecyldimethylammonium chloride and it's tested against EN13697, EN1276, EN14476 and EN1040, so is proven effective against bacteria and viruses, including E coli and Influenza A (H1N1).
250ml 
Need it Tommorrow? - Order within