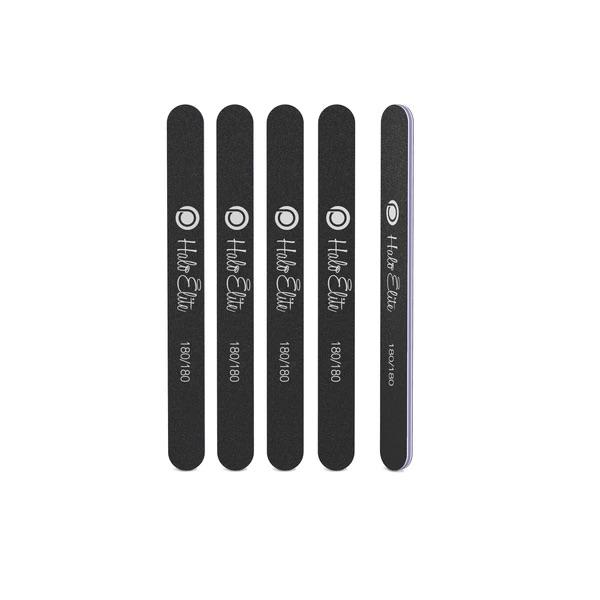 Halo Elite Straight Black Files
New improved Halo Elite Black files!  These files are made with the most superior paper on the market; long lasting with a cushioned core.
Halo Gel Nails is a brand that aims to continually offer the latest formulas in their brand. Which helps them maintain the high standards in their products. They aim to produce high-quality products at a price that is competitive yet affordable to all their customers. They aim to give all there customers the best service they possibly can regardless of it being an individual customer, nail salons or professionals. They create a new range of collections which have a range of shades to help suit everyone's taste. Shades which are matching with the different season, moods, styles, and taste. They have a wide range of treatments which help keep all their customers happy, they aim to have your nails not only looking great but feeling great also.
Need it Tommorrow? - Order within